This is a really amazing electric scooter, it is recommended for family rides and Granny's. You trust its quite durable featured that it balances it riders quite fine. You can be sure that you would be balanced and Safe. Granny can take it for shopping. It has a tray just in front that can accommodate up to 50kg of goods. So you Dont have to carry it on your Lap. It can balance on the tray just fine. It also has a basket. This electric scooter with seat is one of he best family scooters you can find. Its soft cushioned chair also ensures that riders are more balanced and comfortable. While you move around with it. You can also move it easily because it is foldable, into one straight size, it can fit into any trunk.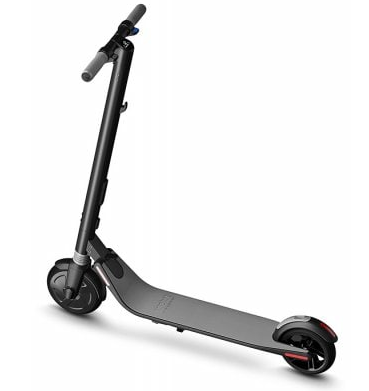 The Flexi 2 Gen electric scooter with sit can take you through a great ride ,even on rough roads, its pneumatic tires are built to absorb shocks such that it doesn't transmit to the whole frame to put the rider of balance, it also has a lock mechanism that ensure that the riders Dont turn around too much. It was build with much safety and balance in mind to carry the user safe and sound. And great feature of this
e-scooter
is its detachable batteries that can be detached to get it charged very easily. These batteries can take you though up to 30-40 KM and you Dont have to worry about anything.
It has a speed of 25KM/H and can carry up to 150KG of weight in its, amazingly by it wide frame. These features are one of the best you can find on any seated e scooter with front lights. Its body work is built with aluminium alloy that is not corrosive. And to think that it is just comfortable for anyone in the family for all family errands.