Sibling love is unconditional and at the same time everyone has childhood tantrums with the siblings. No one would leave an opportunity that they come on their way to pull the legs of the siblings. This gives ample fun and entertainment for their counterparts. When you want to prank, ensure to pick the pranks that are harmless and that they would enjoy and cherish them forever rather than making it scary and a nightmare. You need to choose the pranks that make your brother or sister surprised. Everyone likes to play pranks. These create a fun and energetic environment in the home. Many people like to play diy mischiefs with their younger and older sister, since no one can stop you from doing these notorious things. The common prank that is performed by the people even when they are grown up is observing the sibling coming in the direction you are standing and hiding yourself to say "boo" to scare them. When you see a scary expression on their face, you would feel that the prank played by you has evoked fun.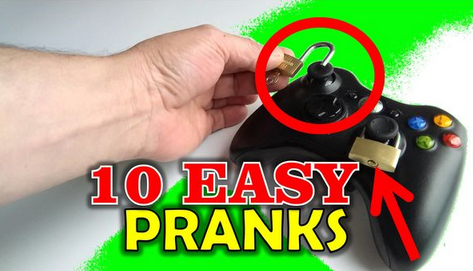 Few of the prank hacks that can be played include
Paper ball fun: This is the best way to annoy and irritate your little sister. Whenever your sister opens her mouth to talk or yawn, you can put paper balls in her mouth. This would definitely generate a lot of fun. These funny moments will be remembered forever even when you are grown up. You can the fun and pranks you played with your siblings to your grandchildren and laugh with them.
Mouse problems: If your sister loves sitting in front of the computer browsing for stories or playing games, you can change the settings of the mouse or if the mouse. When she tries to make movements with the joystick, the system starts to function cranky which she would be perplexed of what to do.