Imagine about a situation of just typing a single keyword and getting all related content trending. Trending Content Discovery is a new level of social search. Identifying audience and producing relevant content is very important and precious for audience. Growth of any small business depends upon its marketing strategy. The difficulty is to find out the need of consumer and resolve it, this is solved by free marketing tools for small business.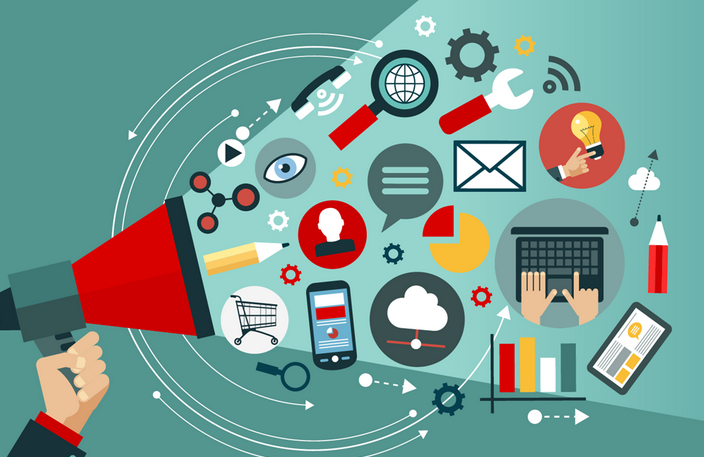 Google is also one of the tools for this kind of content. GOOLE TRENDS, BUZZSUMO, BUFFER, REALTIME by BITLY, SULIA, SPIKE, PRISMATIC etc. are some of the free marketing tools for small business. Real-Time content discovery tools are handy for many reasons as it is able to identify trending content aligned with topics that one is tracking. Being free tools they help to identify the various topic in market trending. Analysis of content can be done and based on past most search trending topic is generated. Hence these tools play a vital role in writing any content, blog or post on the recent topic and also create awareness about happening in real world.
Hike or downfall of a business depends on marketing, better the marketing sale speak about the results of it. If the small business depends on images, photos of the product then it becomes crucial to post most images of service in alluring and attractive manner. One needs to be awake for this as it can drive customers away and downfall your ranking. To get our small business inflow use marketing tools for business.
Marketing tools optimize online images to ensure the speed and usability of a site. Online image optimizer uses a smart combination of the best optimization and compression algorithms to shrink images to the minimum possible size while keeping the quality. TinyJPG, TinyPNG, COMPRESSOR.io, SMUSH.in, DUNNNK etc. are some of image optimization tools for improving quality and size of images. They are used to combine various images together, include a logo or stock images in it.